*LEFTOVER* Roses x United jersey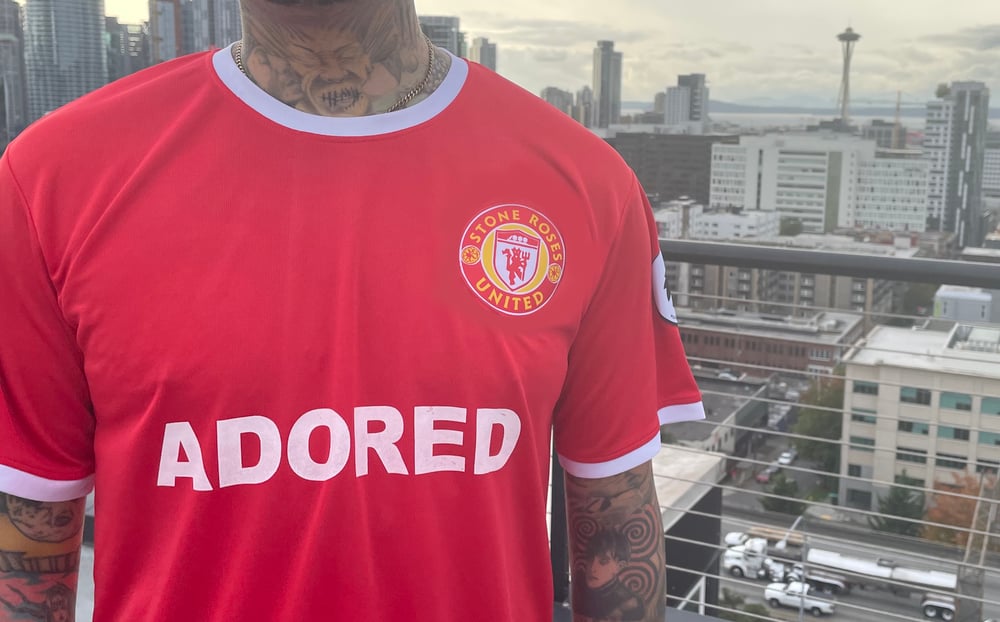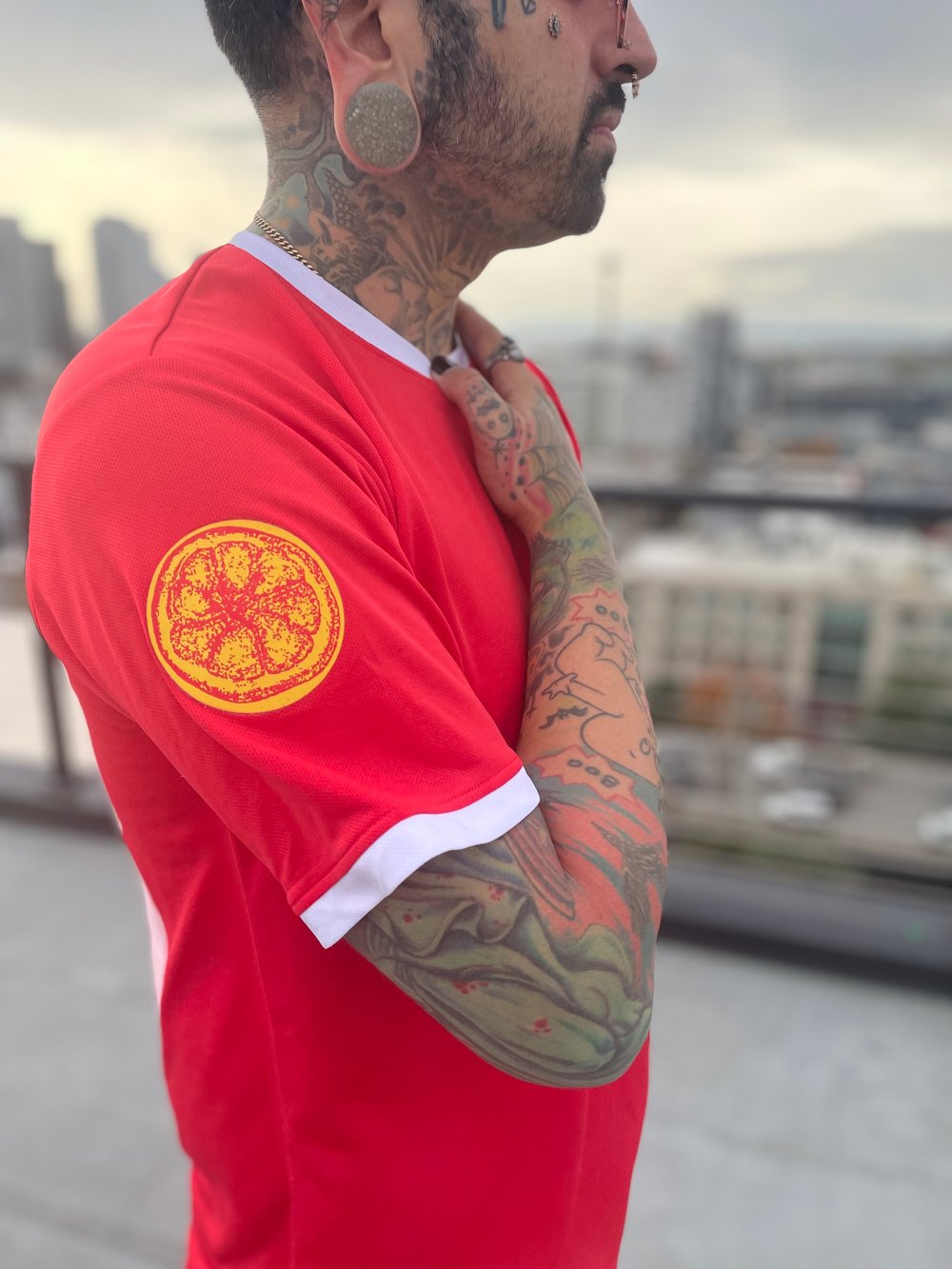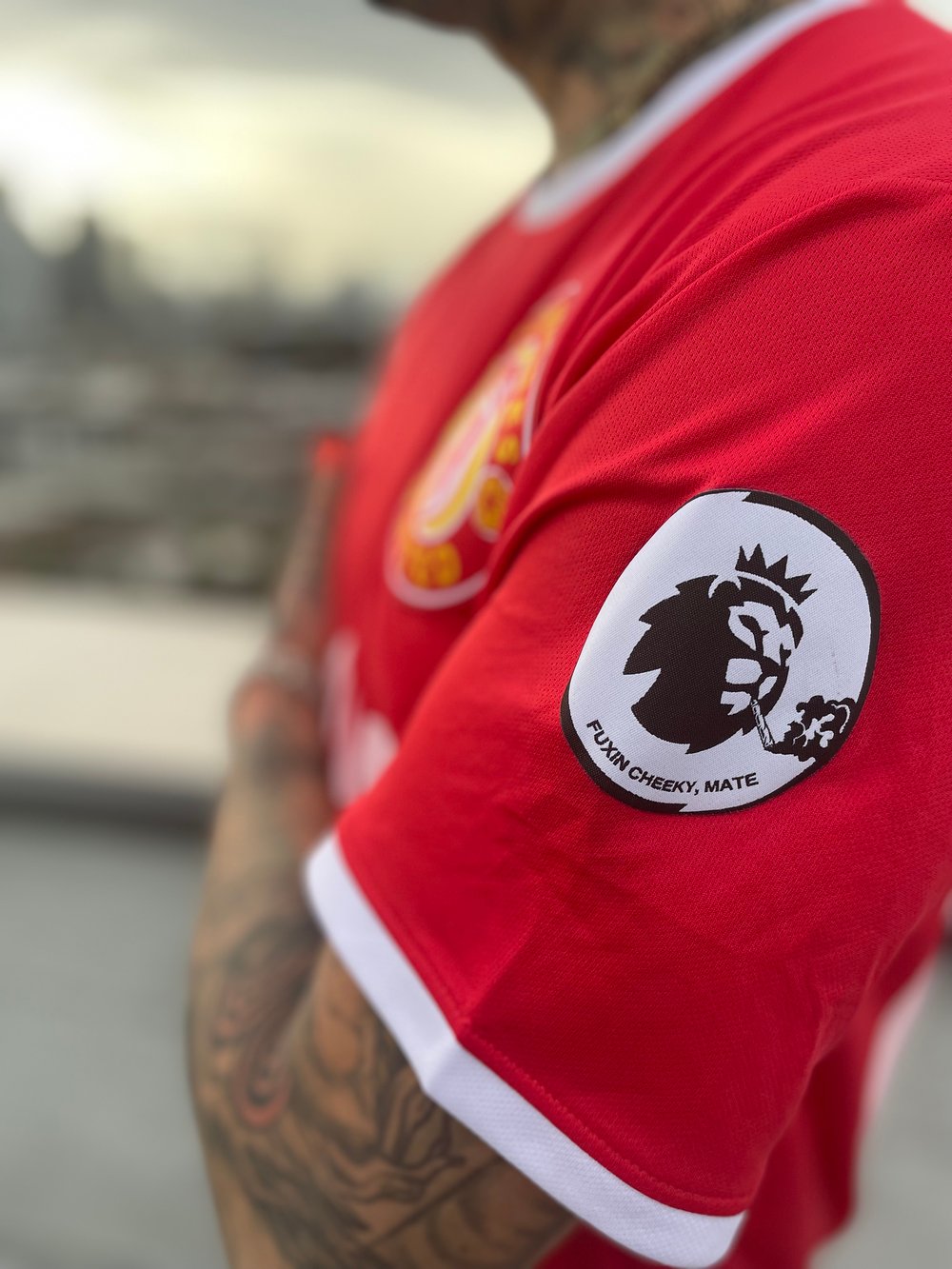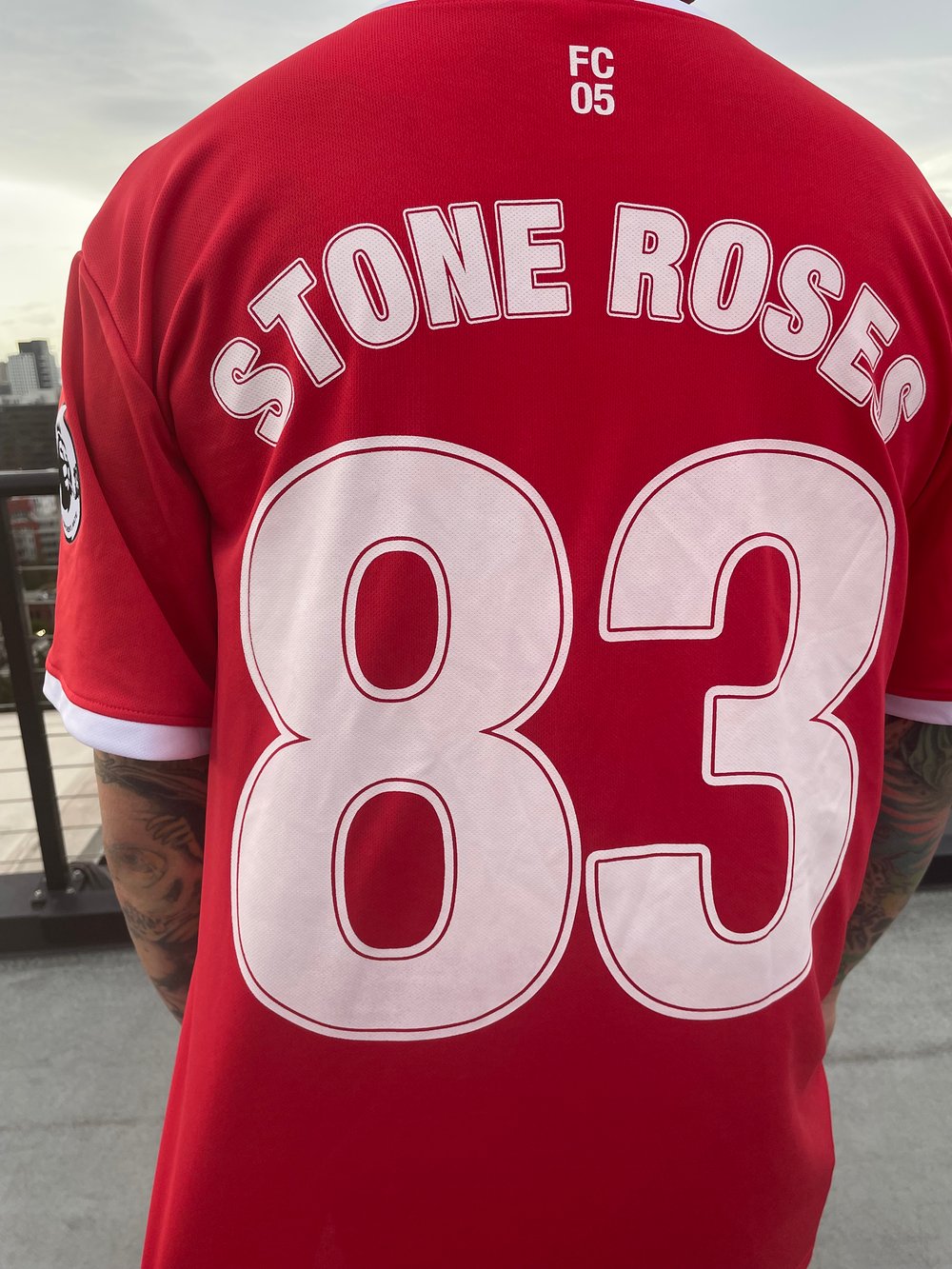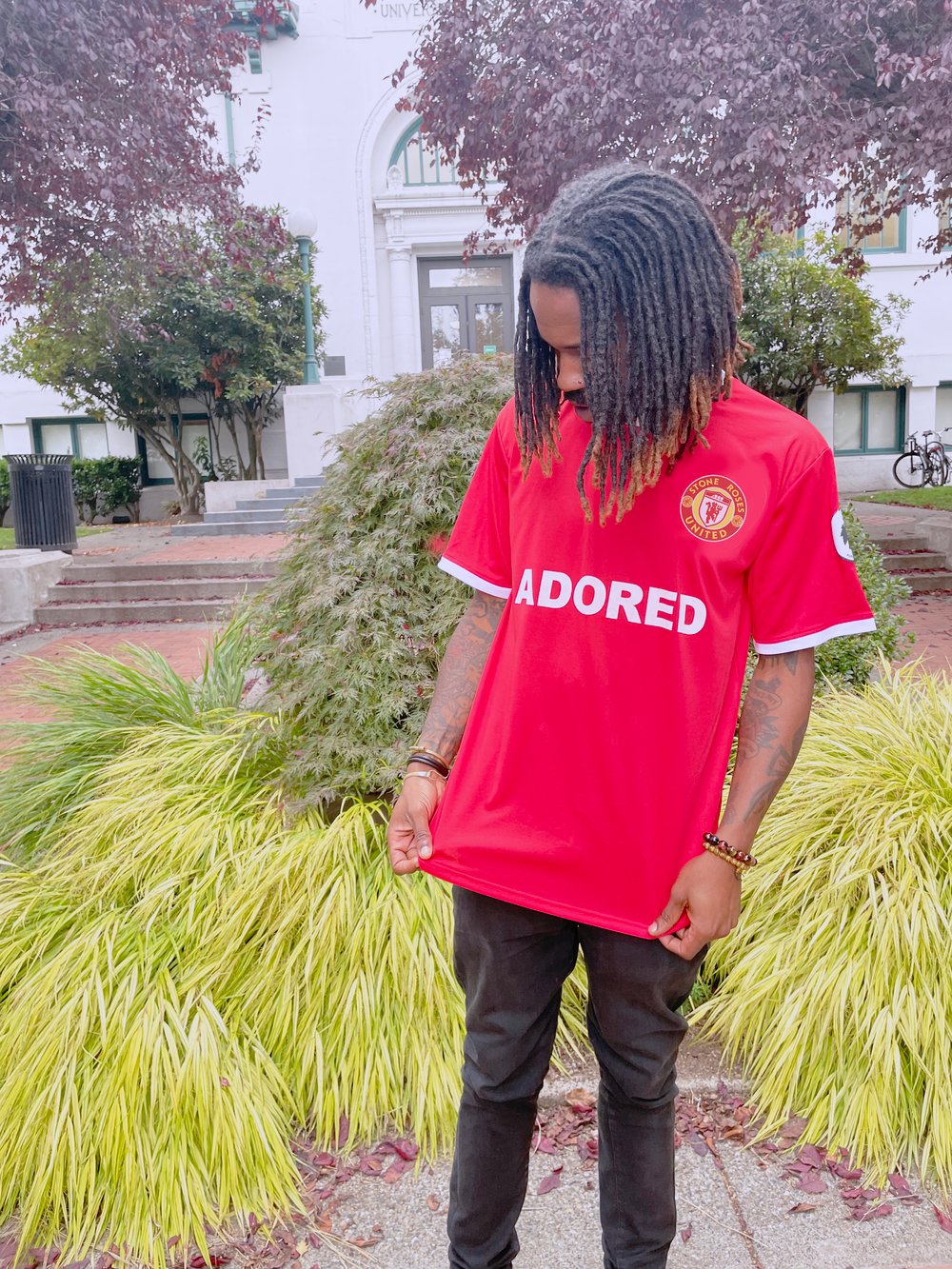 Roses x United is part three of our Madchester series. They are screen printed using water based inks on red polyester football jerseys. The patches are woven and ironed on. Each order comes with an extra set of patches.
They fit pretty true to size. If you want the jersey to fit a bit looser order a size up. The models in the photo wears a medium and that's a medium he is wearing to give you an idea on fit.
For those of you wondering, YEP! we def got a blue side in the pipeline 😉